Take Happiness Home
blog
posted 27 February 2019 by Jade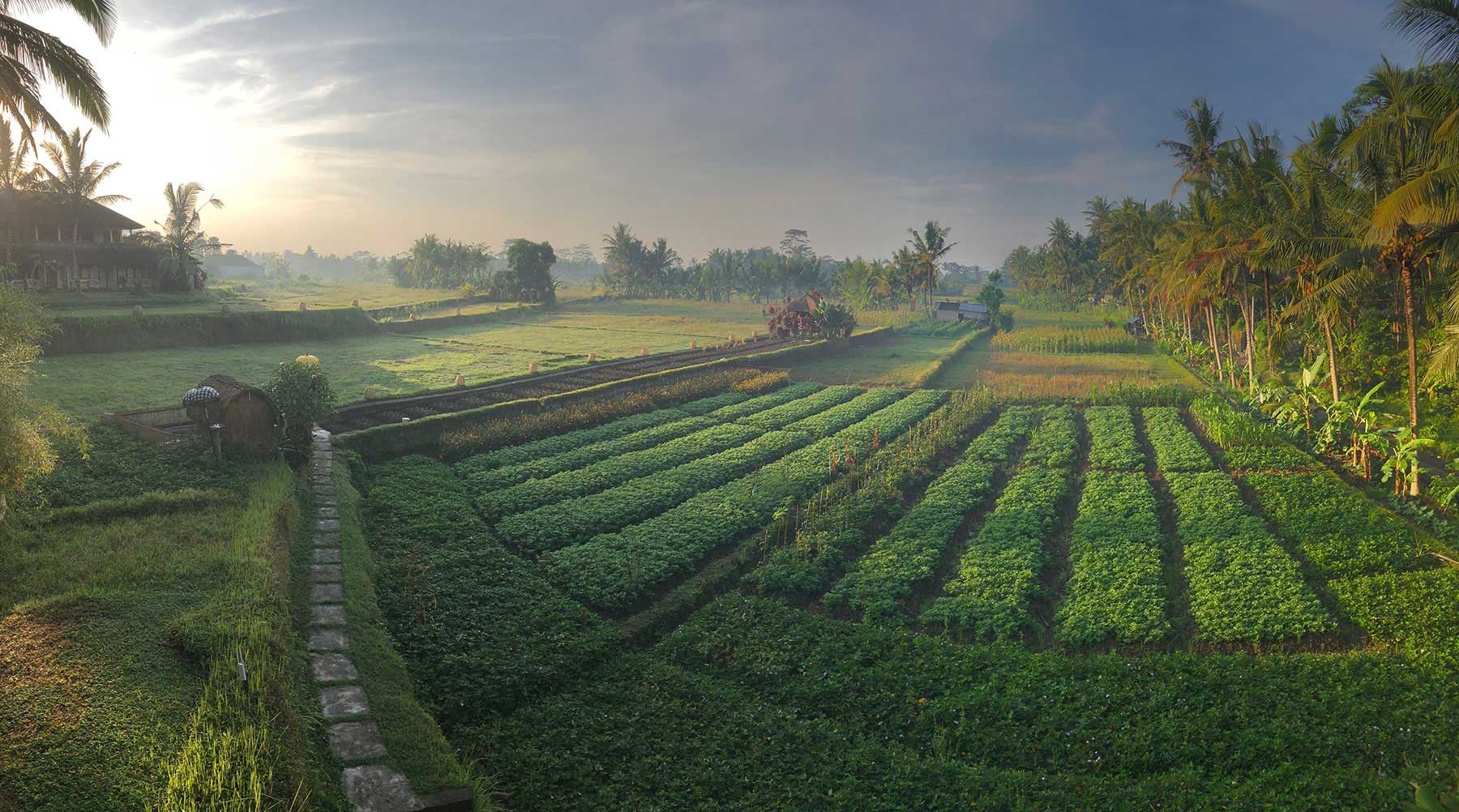 Bali really does seems to have a secret formula for happiness. At least that's the way we felt after spending a short amount of time here.
To begin with, there just seems to be a different approach to life on the Island of The Gods. The locals and the expats alike here take a simplified view to their existence, based on a kind of persistent relaxed optimism. Choosing to focus on the positive rather than the negative is a simple concept, but not always as easy as it sounds. In the end, it all comes down to how you decide to perceive your reality: Either you spend too much time focusing on your problems, or you try to focus on everything that's good in life.
The art of happiness and a sense of relaxation
Bali seems to have very much mastered the art of the carefree. A feel-good attitude seems to wash over the Island everytime the sun rises each morning— and the longer you spend here—the more you begin to feel its positive effects.
As you wander around the streets, you feel like you're being told a story of how the world once was. You quickly begin to feel it change your state of mind. A day begins in Bali when the morning sun floods into the room. Quiet streets, children getting to school unusually early, roosters crowing in the dawn.
We fell in love with the smell of fresh cloves and organic coffee that drifts out of a wealth of trendy and beautifully decorated cafés. Women start the day delicately placing banana leaf offerings filled with flowers, biscuits and frangipani incense in front of temples, streets and shops.
The aged and distressed walls of century-old temples are everywhere, hiding secret worlds down tiny side streets. Always, a statue of Ganesh is there to greet you, a garland of freshly picked and the brightest of orange marigolds hanging around his neck. Finding yourself each morning in such a relaxed world inevitably makes you feel happier: how could it not?
Natural beauty and creativity
Just off the main streets, you invariably come across a hidden trail that winds its way between an endless layers of meticulously kept rice fields. At the turn of a corner, you enter villages that have been dedicated to one specific craft for decades, maybe even centuries. Bali is mainly known for its wood carving and teak furniture, but you will also find an abundance of paintings, stone carvings, unique fabrics and batik, jewelry and other diverse forms of home decoration.
The Balinese are a very creative population, and it feels they can make anything that comes to mind, without the hurdles we can sometimes create for ourselves. For centuries they've been trained in making the most beautiful pieces of handicrafts for the temples and palaces of their kings. The timekeeping can sometimes be a little carefree, although the skills inherited through family traditions are taken to incredible levels over the years.
If you are lucky enough to travel through Bali you will see a lot of artisans and craftsmen. Stunning teak wood furniture, cosy rattan outdoor loungers, warm brass and copper workshops, suar wood masterpieces, beautiful naturally dyed batik, bamboo fibre baskets and large terracotta pots are just a few examples you will see along the way. Unfortunately, it is not always easy to bring those treasures back home.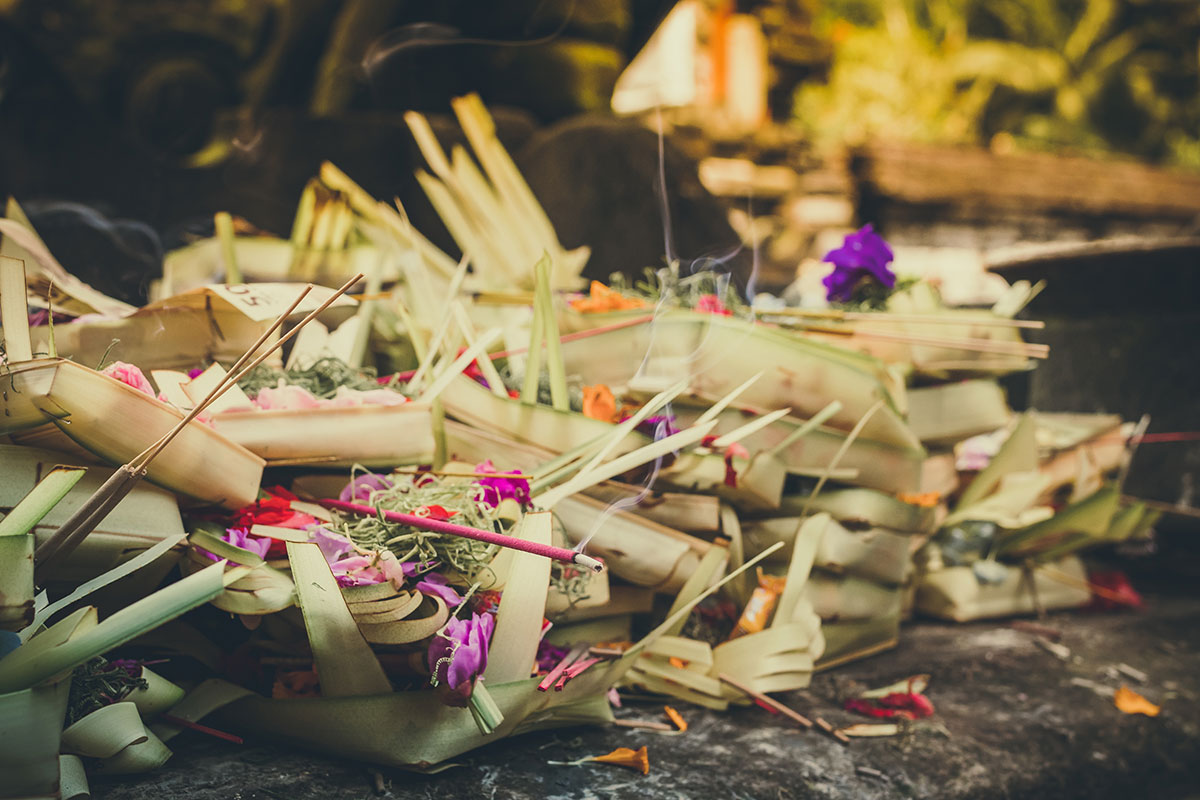 Taking happiness home
We instantly fell in love with the honest craftsmanship and artistry of Indonesia. From day one of our own personal Inbali adventure, our aspiration has always been to offer a lot more beyond furniture alone. We wish to share the balinese character and mystique that you can't help but feel here. It is more than just breathtaking home décor, it's an experience. It's the majestic. It's the positive spirit of Bali and its people too.
Sure, we can't take the scenery with us and share it with you. We can't bottle the innate tranquility that the island seems to possess, either. Although hopefully we can try to take a simple lesson from the people who live here, and sharing it with you will be a measure of our success—helping you towards the first step of finding a new kind of happiness. When you suddenly realise happiness can be a choice, life feels a whole lot easier. But that's what Bali teaches you; Slow down and look around. Be grateful for what you have. Spend more time with the people you love; and take happiness home!
Your shopping cart is empty.