InBali shares their story from Singapore to Bali: 1st interview by Sleek
blog
posted 27 February 2019 by Jade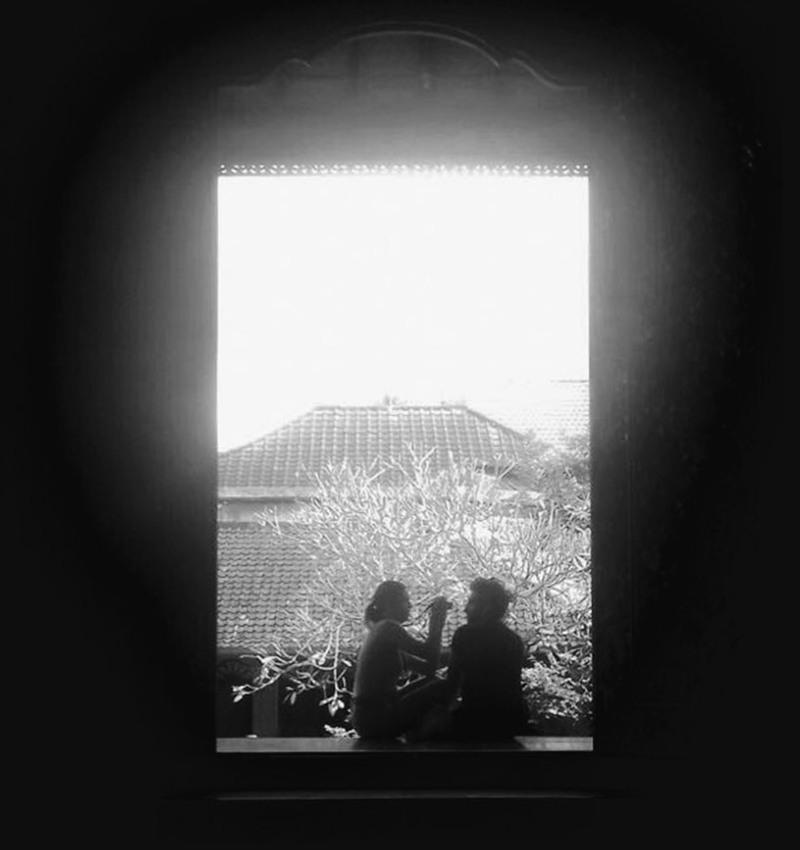 Running a Singaporean business from Bali can mean making the most of both worlds. Read to find out their story and creative journey so far.
InBali (but from Singapore)
"We had both been living in Singapore for a while", Jade recalls. "On our first trip to Bali, we were captivated by what we saw—it was so beautiful. We fell in love with the exotic, creative Balinese style, as well as the honest craftsmanship and artistry in Indonesia."
"James has an eye for the artistry and technique as he was building furniture since his early 20s, while I'd always had a passion for interior design. While we were there, we started to find endless things which we wanted to bring back to Singapore to furnish our apartment."
But it wasn't that easy, and they soon realised that bringing Balinese furniture back from Indonesia to Singapore was tricky. James says, "Shipping was expensive, and getting a container for just the few items we wanted was even more costly. There had to be a better way. We always talked about how we should find a way to share these beautiful items with everyone in Singapore too."
"The starting point of our adventure was simple: In Singapore, finding furniture means going to Ikea if you want low prices, or to much more expensive shops if you want quality, but between the two, we felt there was a gap in the market for good quality furniture at affordable prices. We also found out that there is also an elitist mentality in the furniture industry that only customers that can afford to pay $2,500 are entitled to have a trendy, well-made teak dining table—but there shouldn't be any reason for that", says Jade.
"We thought there was room for improvement to make these products accessible, so that was where InBali's mission was born. We're aspiring to reduce the margins on our products by ordering quality pieces directly from the local artisans and not having to pay for warehouses while holding inventory. InBali is all about making good designs available and affordable to customers."
James and Jade tested other shipping and logistics options, and came up with the idea of batching orders together until they filled a whole container, and then shipping over in full to minimise shipping costs to the customer. On top of that, they also minimise their environmental impact by only manufacturing and shipping what is required.
They continued to nail down their concept while still working on their day jobs, but six months ago finally quit employee life to move to Bali and be closer to their providers ahead of their official launch.
What's next?
And what's next for InBali? They're getting down to business, in the best of ways. "We're not the types of entrepreneurs to want to make millions – we want to be doing something we love, and sharing what we love with others."
"When you're based in Bali you have so many ideas rising up all the time. For example, I just did my yoga teacher training certification and now I am starting to think about new business projects in that new field too."
Explore the enchanting Balinese inspiration and unique designs of Inbali. Also discover the full interview by checking the Sleek website.
Your shopping cart is empty.