Home interior design trends to start 2019 in style
blog
posted 27 February 2019 by Jade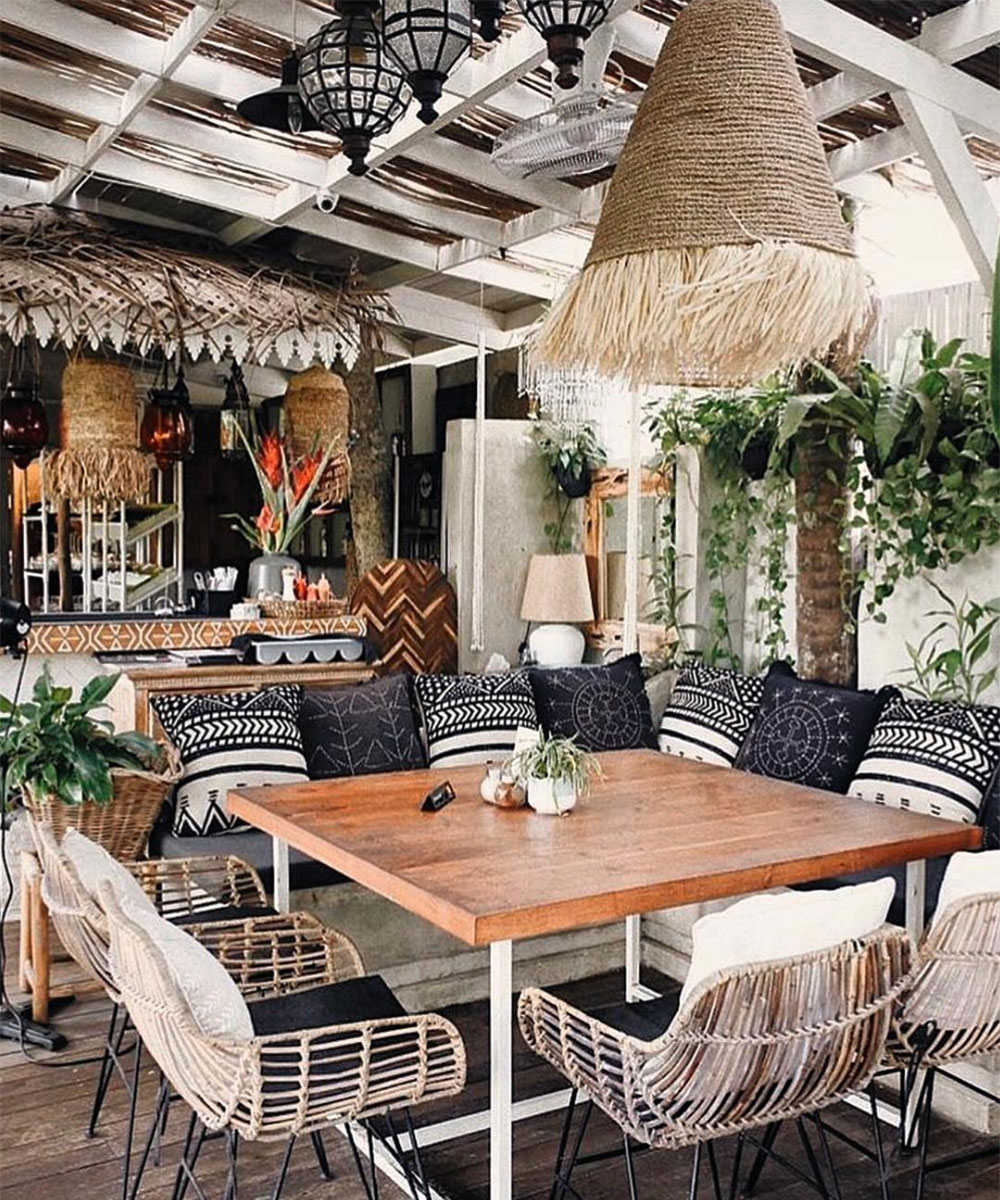 It's that time of the year again. The time when we all look for fresh inspiration and jot down our New Year resolutions. For home interior design lovers, its the season to brighten up the mood of your home and give it a fresh look to start the new year off right.
Before you start reinventing your home—and to help with your choices—we have worked closely with our local artisans, and consulted a number of home and decor style gurus here in Bali to get their thoughts on what will be trending in 2019 and what will dominate the home furnishing and design scene in the months ahead. Here are our findings:
There is no real surprise that the nomadic movement is re-trending, all dreaming about that whimsical gypsy life, travelling endlessly to far-flung places and colourful cities rich in culture and history
Earth proud home with sustainable fabrics
When it comes to home decoration, the use of ethical and sustainable fabrics becomes a pronounced 2019 interior design trend. This year reflects a deeper desire to bring nature into our lives.
In fact, awareness is growing and the number of people who want to reduce their home's environmental footprint has become higher than ever. As more and more conscious consumers make a move towards natural materials and renewable sources, we expect to see an increase in mindful, zen like space whilst also helping the environment. For instance, leather sofas are out, being replaced by much more sustainable alternatives like linen and bamboo upholsteries. These are the ones to pursue if you want to lead a guilt-free existence that's also beneficial to your health.
Home sustainability has become a priority for us and we recently introduced new fabrics that respect the earth. We launched our first eco-friendly collection of beautiful naturally dyed and hand spun cotton throws. There is no better feeling knowing your interior fabrics are made sustainably. You can feel and smell mother nature everywhere in your home, at the same time making positive choices for our earth. We commit to deliver materials that invite touch, and decor items with a distinctive tactile quality. If you are looking to make your home on trend for 2019, its a must to focus on selecting the right interior fabrics. You can discover our latest Earth range here.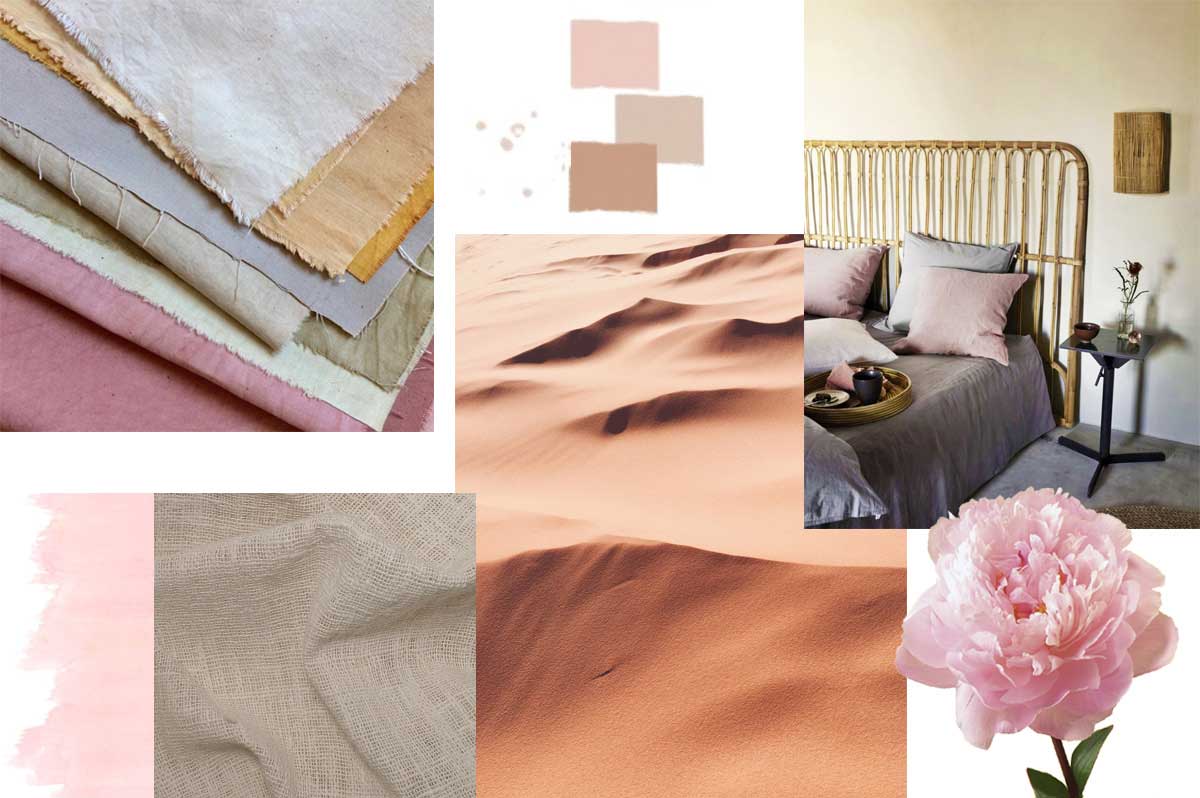 Bohemian chic style home decor
We're seeing a return to authentic ethnic home style. Many people are regularly coming to us to ask advice on experimenting with a bohemian style home decor. It's true that there is something incredibly cool and enviable about the boho lifestyle!
There is no real surprise that the nomadic movement is re-trending, all dreaming about that whimsical gypsy life, travelling endlessly to far-flung places and colourful cities rich in culture and history. Boho style mixes the unusual and amazing—blending extraordinary design and wonderful colours with vintage eco-friendly, and gypsy decor details. It is for those who live unconventional lives and like mixing colours, patterns and textures. It may sound a little chaotic but really it's just a little bit of spontaneity.
Think unique and exotic furniture, perfectly dishevelled throws, an abundance of greenery, sentimental keepsakes, relics, knick-knacks, and handmade collectibles lovingly layered to create a worldly space. Also think about a bright and colourful unique tribal center piece; perhaps a beautiful rug or wall hanging to bring some quick boho chic into your home. It can be surrounded with functional, simple, often solid coloured furniture, giving the space body. The tactile nature of a true boho style also encourages the use of handmade, authentic and organic elements, rather than mass-produced furnishings and this is the philosophy behind Inbali.
Bohemian decorating is for those who want their home full of life, culture, and interesting items for all the world to see. To us, the bohemian style is following no fancy rules. Your home is most definitely the place where your own personal style and aesthetic can shine based on any original home decor item you choose. You can discover our authentic home accessories here.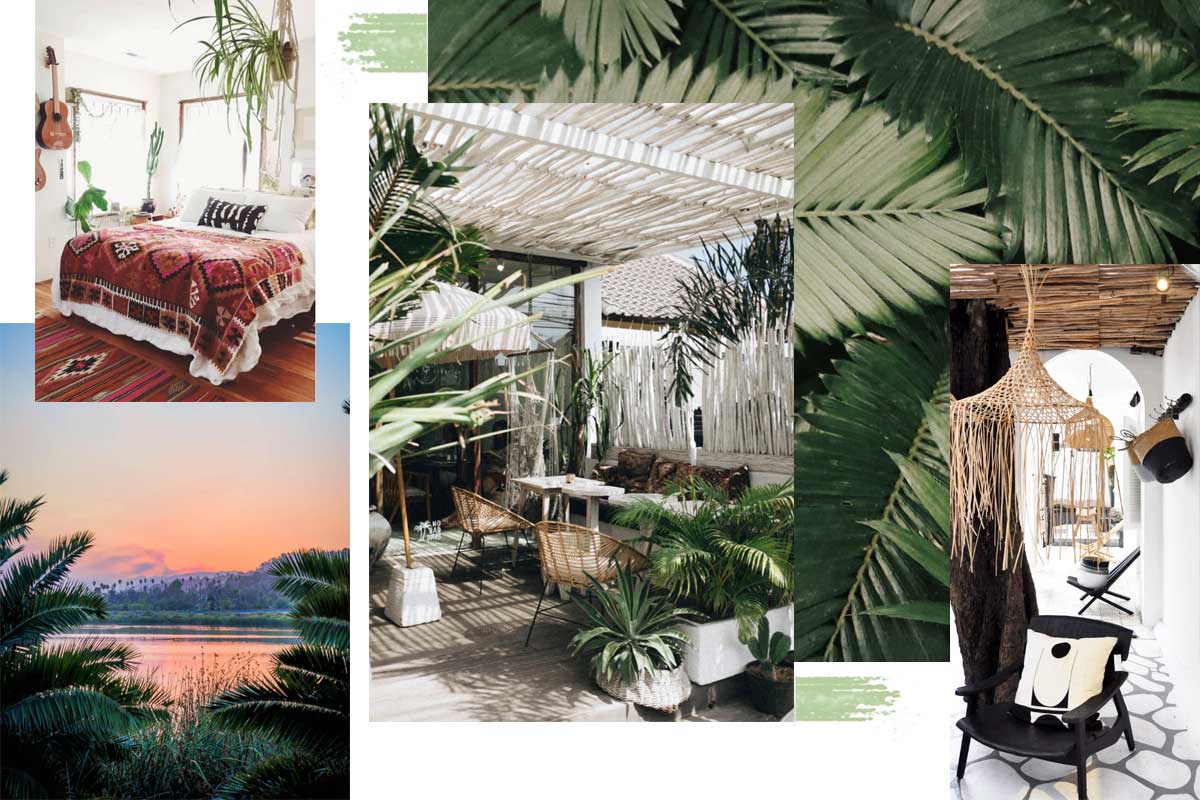 Embracing raw and unfinished materials
A return to craftsmanship and handmade items is defining 2019 home interiors too. Handmade works and the concept of uniqueness are starting to be valued again. It is, for example, the case for natural materials such as cane, metal, rattan, linen, terrazzo and unfinished wood.
We are really looking forward to some fun texture clashes in interiors this year. Our product ranges feature beautiful, warm unfinished teak alongside welded iron. We play a lot with copper and brass—these charming handmade products offer a unique personal touch in contemporary home interiors. At Inbali, we are focusing on affordable, sustainable natural materials such as wood and metal, making careful decisions about the materials you use will prevent you from overspending, or using anything unsafe for the environment.
From handcrafted wood furniture to smaller accessories meticulously made by hand, these charming handmade products offer a unique personal touch in contemporary home interiors. Discover our latest range here.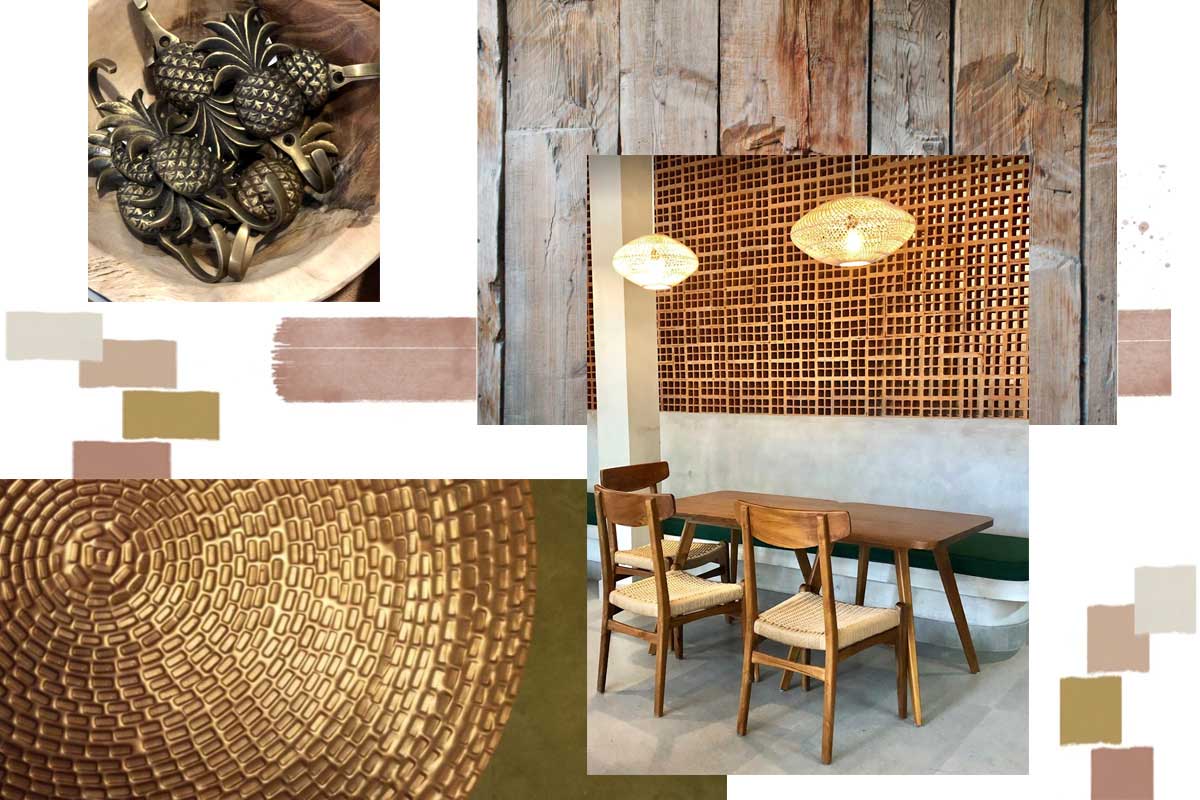 Warm hues and undertones
Colours in 2019 are just a little more sophisticated and mature. Spiced Honey for instance, a feel-good caramel or terracotta neutral tones are timeless and classic. Jewel tones like saturated purple, fiery orange and electric blue often make appearances in accessories as well. The key to using colour in 2019 is to think warm.
While grey tones are here to stay still, they should be paired with warmer accents and textures like brass, wood or natural materials to create a more three-dimensional look that feels lived in rather than just magazine-ready.
At Inbali, colours are important. Combining sustainability and style through the use of eco-friendly products and design techniques is a new way to improve our home lives. The ideas of seamlessly connecting exterior and interior, and creating a unique harmony with the environment, without neglecting the importance of comfort and aesthetic, always.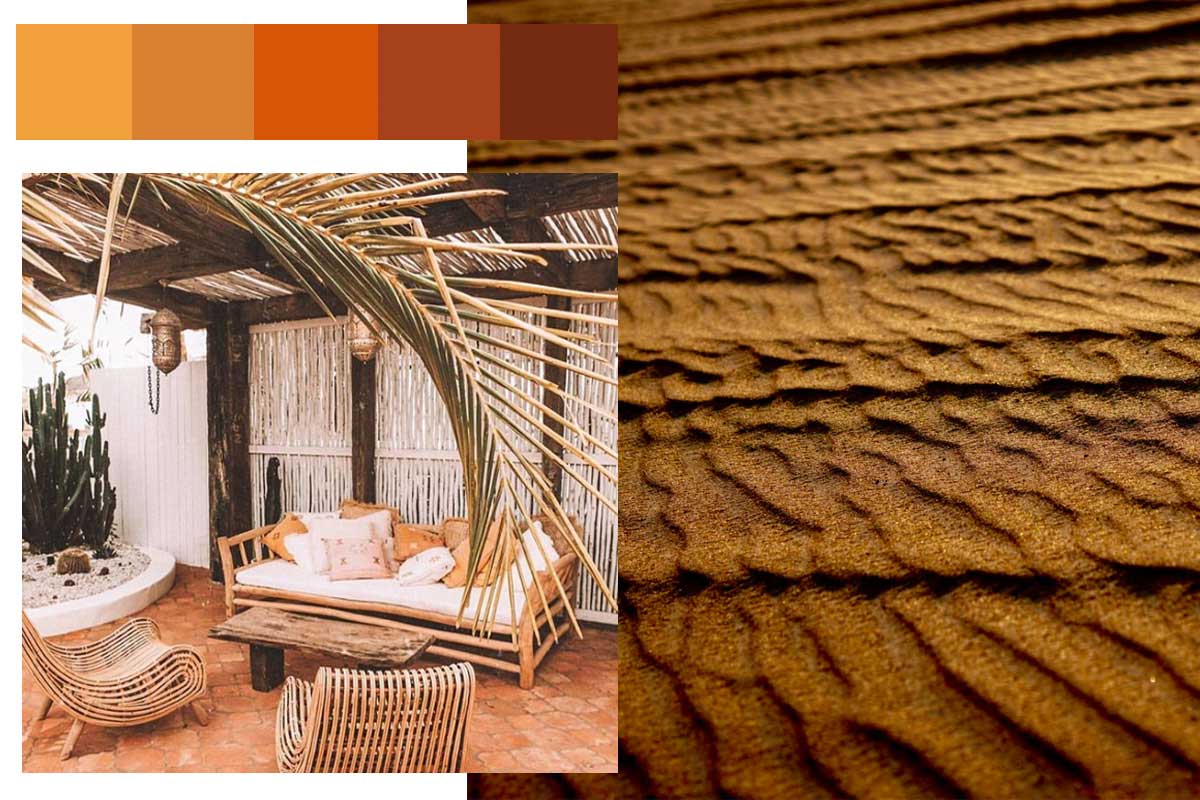 In 2019, choosing locally sourced and unfinished materials such as wood or metal, integrating plants and organic items and using warm colours to mimic natural surroundings are key to achieving this flourishing and boho home aesthetic.
Thus it is possible to respect the environment whilst simultaneously maintaining a sense of style. At Inbali, we love trends as much as the next person, but the key is to incorporate what you love and that which works for you. What's your take on this year's trends?
Your shopping cart is empty.